41 JUFE Overseas Students on Research Visit in YiWu
During the time of the 31st of October and 01st of November 2015, the School of International Trade and Economics conducted field research in YiWu City, ZheJiang Province, together with 41 international postgraduate students.
YiWu is known as "Ocean of Commodities, Paradise of Retailers", and is furthermore known to be the world's largest commodity distribution center. On the 01st of November, the JUFE Research Team started its day by visiting the "Imported Goods Area" of the International Trade Mall, where various products including jewellery, household appliances, cosmetics and handcrafts from around the world are on display. The international students were highly impressed by the scope of activity and analysed given information as well as operation processes of the businesses involved eagerly.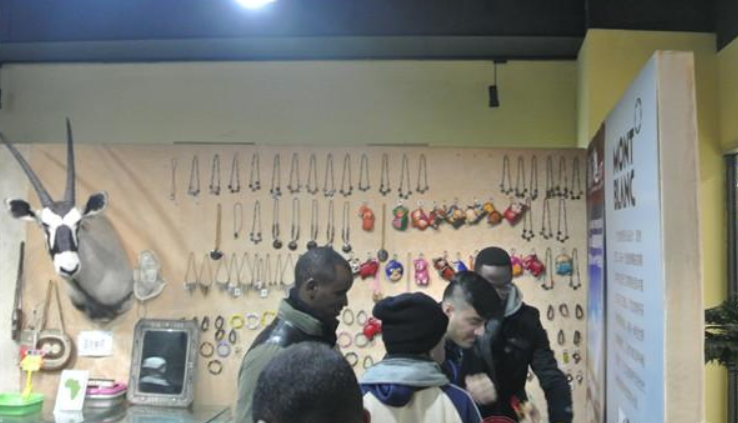 YiWu, as part of an experiment regarding the comprehensive reform of international trade, is the first city to lead the revolution in e-commerce in China. Therefore, the JUFE Research Team proceeded to visit the 'Fei Tian Mai Guang Guang' Group, an advanced commodity export enterprise in the e-commerce industry. Following an introduction by the CEO, the international students applied their knowledge on details of the Group's development progress, its market share of products, international trade payment procedures and e-commerce development trends.
After the research visit, all students appreciated this experience for deepening their understanding of Chinese enterprises, commodity market and e-commerce.
In recent years, the School of International Trade and Economics keeps developing a special talent cultivating system aiming at international students, coordinating and interrelating the classroom teaching, campus training and practice. As a result, it strengthens the comprehensive quality and employment competitiveness of the international students, which is highly appreciated by the labour market and the students alike.